This year's show is going to be held at the same location as last year. The Storys Building, 11 duncan Street. Doors open at 5:00 pm.
Last year we raised over $14,000 and we are hoping to improve on that. The show is juried and all of the art is outstanding.
Please be sure to share this post, invite family and friends to help support a great cause. To buy your tickets in advance please visit our
evenbrite site by clicking here.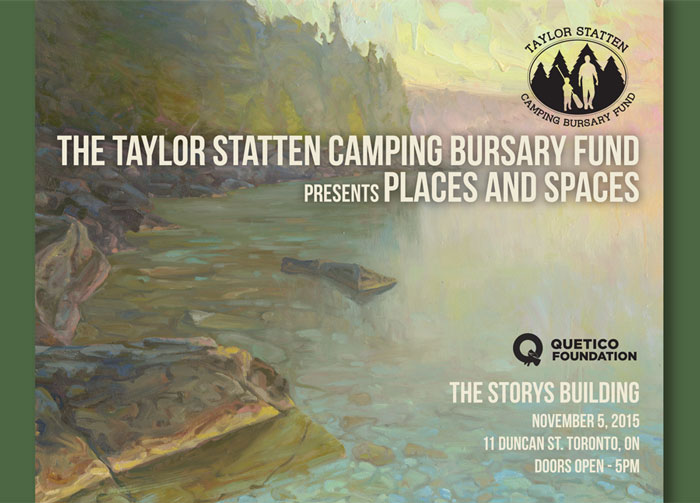 The TSCBG (Taylor Statten Bursary Fund) provides financial assistance that can be put towards any camp that is an accredited member of the Ontario Camping Association or the Canadian Camping Association and is willing to contribute to the Fund by offering a satisfactory fee reduction. In addition to demonstrated financial need, the Fund seeks potential campers who are at least 11 years old and have shown leadership qualities. Once accepted for sponsorship, the Fund will provide annual financial assistance to the camper for as many years as required.
If you would like to make a one time donation or a recurring donation please visit
CanadaHelps.org by clicking here
. We are proudly partnered with CanadaHelps.org